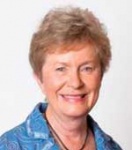 Anne Burgess
Chairperson
Anne was appointed to the Board in November 2016. She brings to the Board extensive experience from her career as a senior public sector bureaucrat in SA which culminated in her two-year term as Acting Commissioner for Equal Opportunity from June 2010 to July 2012. She has a strong background in equal opportunity, planning, strategy and problem solving from her years at senior levels within the areas of health, mental health and the equal opportunity. Anne also has experience in the not for profit sector, including her current positions as Deputy President of COTA and Chair of their Policy Council and a member of the National Aged Care Alliance. Anne holds a number of other positions including member of the Chiropractic Board of Australia, Assistant Commissioner Public Sector Grievance Review Commission and member of the Northern Adelaide Local Health Network.
Michelle is the General Manager, Hender Careers; a nationally based firm, specialising in Career Management, Outplacement and Organisational Development services.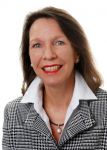 Michelle Bentley
Deputy Chairperson
Michelle works closely with clients and individuals to maximise organisational and individual capability and leverage business and career opportunities, in an ever-changing and ambiguous world.
A qualified and experienced Director (SACE Board of SA – 6 years) and active member of the Tomorrow's Director Committee AICD, UniSA HRM Advisory Committee and Mentor on the UniSA Executive Partners Program, Michelle understands the balance of leadership in good governance and operational leadership and management. She is thrilled to join the ARAS Board and Governance & Performance Committee.
Michelle's qualifications include a Masters of Business Administration, Bachelor of Education and Diploma in Teaching, Certificate IV in Training and Assessment and numerous accreditations in psychometric assessments.
Michael Dwyer BEc, ANZCA, FTIA
Treasurer
Michael is a Chartered Accountant and Fellow of the Tax Institute of Australia, who commenced his career with Price Waterhouse in Sydney in 1978, after graduating from Sydney University. Michael transferred to the Price Waterhouse Adelaide office and in 1992 joined BDO Chartered Accountants as a Business Services and Tax partner. In 1996 he became, and remains a consultant to BDO, as well as consulting to other practices and in an individual capacity to clients. Michael specialises in business and taxation advice to small and medium business, as well as individuals. He was an inaugural director of the Adelaide Rams Rugby League company, was a director and former chair of Insurance and Membership Services Ltd, and was a director of COTA/ National Seniors partnership.
Ian Yates
Over the last decade Ian has been Deputy Chancellor of Flinders University and Chair of its Strategic Resources Committee and various other Committees; Chair of the Cancer Council SA and a Director of the Cancer Council Australia; Deputy Chair of the Repatriation General Hospital in SA; Deputy Chair of the SA Council of Social Service; Board Member of the Southern Adelaide Health Service; Board Member of the Flinders Medical Centre; and a member of the SA Government's Health Performance Council. Ian serves on a wide variety of federal government and aged care sector national bodies. He is a member of the Federal Government's Aged Care Financing Authority; the Aged Care Sector Committee and the Aged Care Quality Advisory Council of the Aged Care Quality Agency and the Department of Health's ACFI Monitoring Group. Ian is the COTA representative on the National Aged Care Alliance and its Sponsors Group.
Helena Kyriazopoulos
Helena Kyriazopoulos has over 35 years' experience within the ageing and multicultural sectors. She has a Degree in Business, Industrial Law and is a member of the AICD. Helena worked for Alzheimer's Australia SA for over 22 years as the Access and Equity Unit Coordinator and Secretariat for Alzheimer's Australia - National Cross Cultural Dementia Network. Helena has also undertaken social research in the areas of CALD carer and ageing needs. Helena is the current CEO of the Multicultural Communities Council of South Australia, a member of the Australian Multicultural Council. Helena sits on a number of Boards including Council of the Ageing SA, Welcome to Australia and is part of the Health Consumers Alliance.
Lenore Bagnara
Lenore Bagnara joined the board of ARAS in April 2019 and is a Kaurna/Narungga woman, born and raised in Adelaide. She has worked in Aboriginal business on employment strategies, recruitment, training, development and retention for the last 30 years, and during that time has worked in state and commonwealth government as well as the private sector.
Lenore is the Vice Chair of the Gladys Elphick Awards Committee which acknowledges Aboriginal women who have given their time and effort back to the community to make a difference. She is also on the Volunteer SA/NT Aboriginal Reference Group for 15 years which runs a 10-week volunteer project that recruits young Aboriginal people from around Australia and sends them to live and work together in a community.
Wendy Lacey, BA(Hons), LLB(Hons), PhD, FAAL
Wendy joined the Board of ARAS in 2019 and commenced at the University of Canberra as the Executive Dean of the Faculty of Business, Government and Lay in July 2019. She was previously the Dean of Law at the University of South Australia (2014-2019), the Deputy Dean of Law (2010-2014), having joined the University as a foundation staff member in 2007 when the Law School was established. Since 2011, her research has largely centered on law and ageing, with a focus on the prevention of elder abuse and promoting the human rights of older persons. Her research and consulting work into the prevention of elder abuse and protection of the rights and freedoms of older persons has been highly influential in the various state and federal inquiries in recent years.
As well as being a member on the Minister for Ageing's Steering Committee tasked with overseeing the South Australian Strategy for Safeguarding the Rights of Older Persons 2015-2021, she was one of the principal authors of the 2011 Closing the Gaps Report, a collaborative research project carried out by researchers from UniSA and the South Australian Office of the Public Advocate and an independent consultant tasked with leading the consultation and drafting of a comprehensive report as part of a legislative review of the Advance Care Directives Act 2013 (SA).
In 2018, she was invited to lead the development and drafting of new adult safeguarding laws by the South Australian Minister for Health and Wellbeing, the Hon Stephen Wade MLCS, which culminated in the enactment of Australia's first comprehensive adult protection legislation in this area (referred to in the Second Reading Speech as 'Wendy's Law).
Contact
Aged Rights Advocacy Service Inc.