ARAS: Aged Rights Advocacy Service (South Australia)
The OPAN Network
The Older Persons Advocacy Network (OPAN) is made up of nine state and territory based service delivery organisations.
These organisations work closely with each other to deliver nationally consistent advocacy, information and education services to older people residing in metropolitan, regional, rural and remote Australia.
Their knowledge, expertise, relationships and geographical reach supports thousands of consumers, and potential consumers, of Commonwealth funded aged care services to understand their rights and have a voice in exercising them.
"For the Rights of Older People"
The Aged Rights Advocacy Service Inc (ARAS) is a not-for-profit community based organisation, providing advocacy support since 1990.
It is an independent, rights based organisation that aims to promote and protect the rights and wellbeing of older people, through the provision of information, education, support and representation.
The Aged Rights Advocacy Service is commonly known as ARAS and offers a free, statewide and confidential advocacy service.
CD's for people who are Vision and/or Print impaired are now available. Click here to view them.
Advocacy for Residents of Retirement Villages A retirement village residents' advocacy service was launched in late 2014 that aims to provide support to residents with regard to issues which relate to their residency. The advocate aims to:
1) Provide information about rights and entitlements relating to residency of Retirement Villages.
2) Provide advocacy support, assistance or representation when individual resident and/or groups of residents need to: · Contact an administering authority · Contact OFTA · Attend Residential Tenancy Tribunal or South Australian Civil and Administering tribunal.
Elder Abuse Can Be Stopped – call 1800 372 310
The SA Elder Abuse Prevention Phone Line provides information about elder abuse, advice about resources and referral to support services. Call the Phone Line on 1800 372 310 if you suspect abuse is occurring to an older person you know, or if you want to talk about your own experiences. The Phone Line is funded by Office for the Ageing, SA Health. Visit www.sahealth.sa.gov.au/stopelderabuse for more information.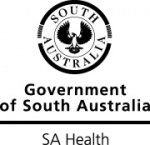 MEDIA RELEASES
WEAAD 2017 Community Activity Acknowledgement
Information & Education sessions
To see the complete range of Information and Education sessions click here.

Please be aware that this site may contain the names and/or images of deceased Aboriginal people. ARAS acknowledges that to some Aboriginal communities, it is distressing to show images and mention names of people who have died.
Recent Publications