Understanding the Stolen Generations through their stories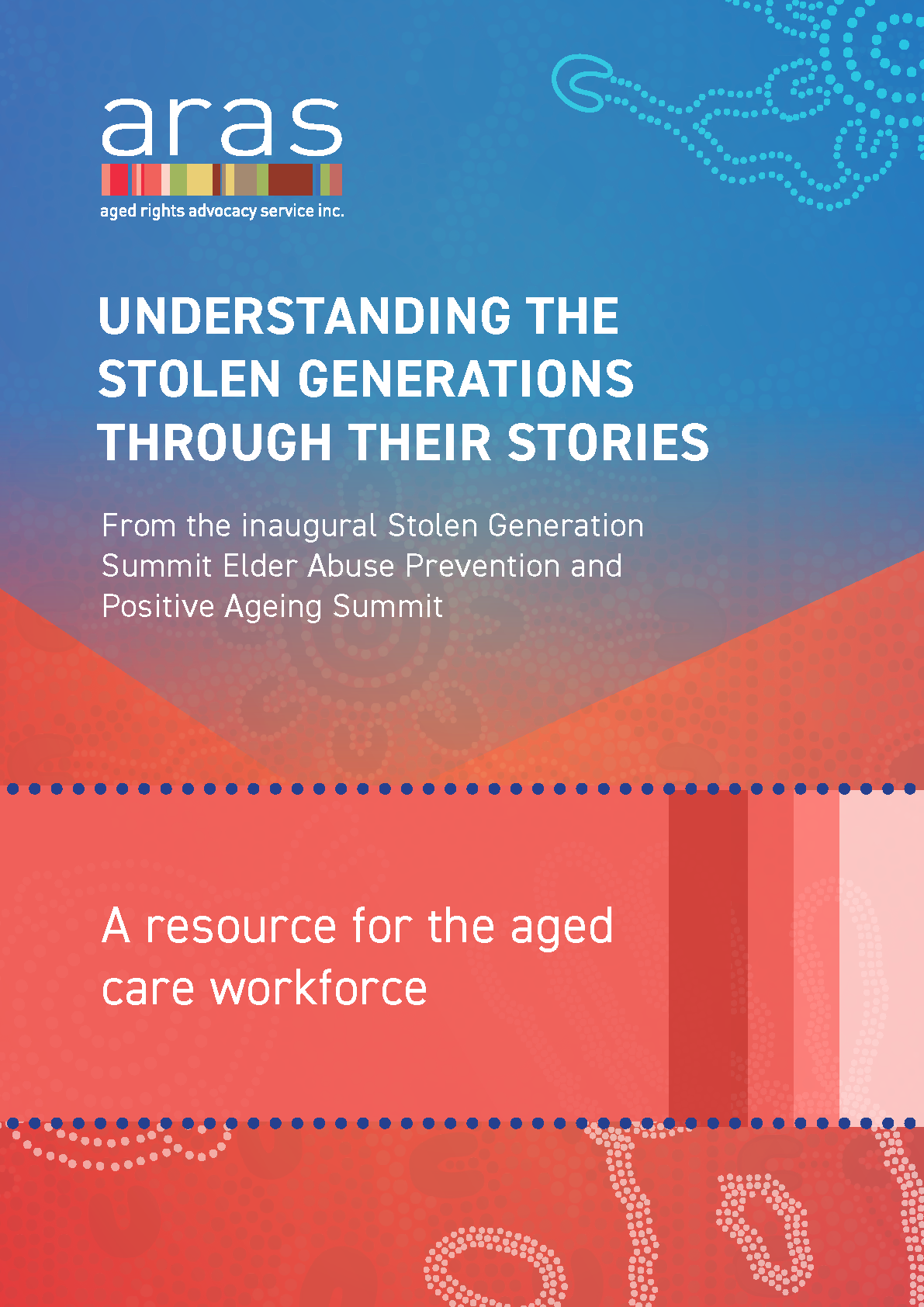 ARAS received funding from the Department of the Premier and Cabinet, Aboriginal Affairs and Reconciliation, to design, develop and stage an Elder Abuse Prevention and Positive Ageing Summit in Adelaide involving Stolen Generations Elders of South Australia, and their descendants, on the subject of elder abuse awareness-raising, prevention strategies and positive ageing.
After the Summit, two Aboriginal Elders, one of whom had been removed from her family as a child, and the other who was affected by siblings and other family members being removed, provided consent to share their personal stories specifically for this resource, with the vision that people would be better informed and communication improved when delivering care. To respect their privacy, their stories have been de-identified.
These stories are a powerful tool to assist people working or volunteering in the Aboriginal aged care and community sector to understand the Aboriginal Stolen Generations.
View the booklet - Understanding the Stolen Generations through their stories
Contact
Aged Rights Advocacy Service Inc.