Paint the town purple!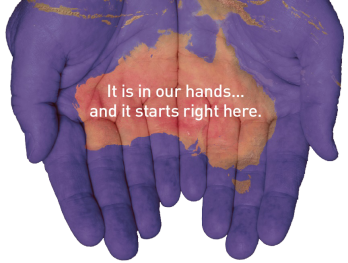 Every year we here at ARAS mark World Elder Abuse Awareness Day (WEAAD) with a conference for aged care professionals to reinforce the message: 'There's No Excuse For Abuse'
Please join us this year in spreading this important message throughout your community.
Stand Up and Speak Out about abuse of older people and demonstrate your support by holding an event to mark WEAAD on or leading up to 15th June 2020.
A celebration of events and activities designed to increase community awareness of abuse of older people in your community.
Try any of these events:
Plan a walk to raise awareness
Morning Tea for WEAAD
Forum: Cross-Cultural Perspectives in Elder Abuse
Information display
Invite a guest speaker to lunch
Wear something purple
Positive messages
Plant a tree
For more ideas, download the Community Activity Handbook.
Register your activity by completing the online form or downloading the form by clicking here
Contact
Aged Rights Advocacy Service Inc.