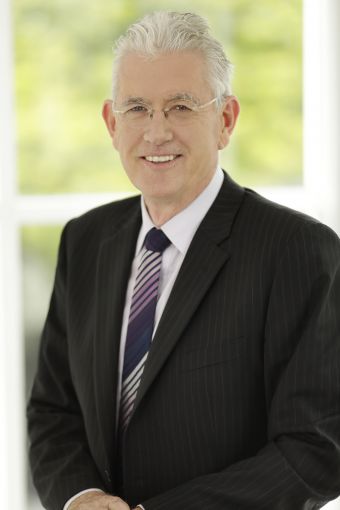 Master of Ceremony: Ian Henschke
Ian is the Chief Advocate for National Seniors. It's Australia's largest membership organization for over 50's, with more than 130,000 members. He has held this prominent position since February 2017. He sees his role as "fighting for a fair go for older Australians." He loves to focus a politician by reminding them that "every second voter is now over 50." Before becoming an advocate for seniors he was a top rating ABC radio talk show presenter. He was named SA Radio Broadcaster of the Year in 2015. He's been a regular columnist for the Advertiser's SA Weekend magazine for ten years and has had stories published internationally. He's worked in the media for more than 30 years the bulk of those in television. He was the host and senior reporter of ABCTV's Stateline for 10 years. He's also worked for ABC International TV, Four Corners, 7.30 and Landline. He's been a finalist twice in the prestigious Walkley awards. He won a high commendation for his work on the Westpac Letters in 1991. He's a graduate of the Murray Darling Leadership Program. He won a prestigious Reuters Foundation Fellowship to Oxford in 1999 and through that produced and presented the documentary "Emission Impossible" which was awarded the Jury Prize of Distinction at the Grenoble International Film Festival in 2000. He was the Staff Elected Director of the ABC Board from 2000-2002 and received the Centenary of Federation Medal for Services to Australian Society through broadcasting in 2001.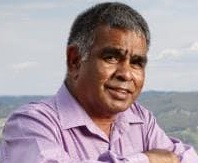 Welcome to Country: Frank Wanganeen
Uncle Frank Wanganeen is a Kaurna Elder born at Wallaroo on Narungga country. He has lived in Adelaide for most of his life. Frank has been involved in various committees that deal with reconciliation, Aboriginal heritage, native title, social justice and the revival of the Kaurna language. He is a passionate cultural educator and former tour guide having operated the Kaurna Cultural Walking Tours in the Adelaide CBD.
Honourable Stephen Wade MLC, Minister for Health and Wellbeing
The Honourable Stephen Wade MLC became South Australia's Minister for Health and Wellbeing in March 2018.
A graduate of the University of Adelaide in Law and Economics, Stephen has worked in politics, corporate governance and on a range of Boards.
From 2003 to 2006, he was Chair of Julia Farr Services Inc., the largest disability service provider in South Australia, and a Fellow of the Australian Institute of Company Directors.
Since May 2006, Stephen has been a Member of the Legislative Council of the Parliament of South Australia.
Keynote Speaker: Hon Dr Kay Patterson, Age Discrimination Commissioner Australian Human Rights Commission
Appointed as the Age Discrimination Commissioner on 29th July 2016 Kay comes to this role with strong involvement in issues affecting older people. Leaving school at 15, and then managing a small business, she returned to school and gained a BA (Hons) at the University of Sydney and a Ph.D. in Psychology and a Dip Ed at Monash University. She taught allied health science students for 11 years. She studied gerontology at the University of Michigan and Pennsylvania State University. Using the knowledge gained during those visits she co-developed the first Victorian post-graduate diploma in gerontology and introduced gerontology into the undergraduate behavioural science courses.
Following her election to the Senate in 1987, she served on a number of Senate committees and held various shadow portfolios. In 1988 she was appointed as a Parliamentary Secretary and in 2001 was appointed to Cabinet and served in the Health and Social Security portfolios. She retired from Cabinet in 2006 and from the Senate in 2008.
During her time in the Senate, she pursued issues affecting older Australians and fought tirelessly for the removal of the compulsory retirement age of 65 from the Australian Public Service and statutory authorities.
Initially, she will champion the rights of older workers, focus on the blight of elder abuse and encourage innovative solutions to homelessness and risk of homelessness amongst older Australians.
Kay has served on a number of not-for-profit Boards and voluntary positions. She is a Director of the Brockhoff Foundation (2008-); Professorial Fellow Monash University, in the Faculty of Medicine, Nursing and Health Sciences (2008-); she was a Director and Vice-President of Interplast Australia NZ (2007-2016); a member of the Board of the Victorian Responsible Gambling Foundation (2014-2016); Chaired the Victorian Ministerial Advisory Council on Homelessness (2011-2013); was involved for over 25 years in the Victorian Girl Guides as a leader, Council and Executive Member; and was a member of the Monash University Council (1978-1998). She is a Graduate of the Australian Institute of Company Directors. In 2016 she was appointed an Officer of the Order of Australia.
Dr Roger Thomas, Commissioner for Aboriginal Engagement
Dr Roger Thomas, a well-respected Aboriginal leader in South Australia, was appointed as South Australia's Commissioner for Aboriginal Engagement in July 2018.
He has held posts on state, national and international committees and has worked across the Welfare, Education and Social Policy arenas in Aboriginal Affairs for over forty years. In 2017 he was appointed as the South Australian Treaty Commissioner to lead consultations between the Aboriginal people of South Australia and the State Government on a framework for a treaty.
Roger has extensive experience in conducting public consultations and negotiations with the Aboriginal community. His knowledge, experience and skills in Reconciliation Action Planning and the overall implementation of RAP`s at National Regional and Local is outstanding.
He has presented numerous papers at conferences and forums nationally and internationally in such countries as Germany, the United States of America, Colombia and the United Nations.
He was the inaugural Professor of Indigenous Engagement and Adjunct Professor of Education at the University of Adelaide and the Dean of the Centre for Australian Indigenous Research and Studies, Wilto Yerlo.
Keynote Speaker: Dr Duncan McKellar, Head of Unit for Older Persons' Mental Health Services Northern Adelaide Local Health Network
Duncan McKellar is a psychiatrist specialising in the care of older people. He was a member of the Oakden Review panel with the South Australian Chief Psychiatrist in 2017 and was subsequently appointed to the role of Head of Unit for the Older Persons' Mental Health Service in the Northern Adelaide Local Health Network, to lead the implementation of the recommendations of the Report. Duncan had a lead role in the Oakden Response Oversight Committee appointed by SA Health and chaired the statewide working groups for the development of new models of care, staffing profiles and reducing restrictive practices project, as well as co-authoring the South Australian Older Persons' Mental Health Culture Framework. After operationalising the closure of the Oakden Campus, he led the development and commissioning of Northgate House, which is developing as an exemplar of new ways of working with people with dementia in South Australian public health services. In November 2018, Northgate House won the SA Health Excellence Award for improving safety and quality. He remains committed to compassionate relationship-centered care delivered by a deliberately developmental inter-disciplinary team with people, their families and carers at the centre of activity and service development.

Jeanette Walters, Director of Intergovernment Relations and Ageing Office for Ageing Well: SA Health
Jeanette Walters is the Director of Intergovernment Relations and Ageing in SA Health. As part of this role, she leads Office for the Ageing in their development of social policy that addresses the needs and wants of older South Australians, building neighbourhoods that support activity and independence, communities that are respectful of their contributions and rights and responds to the opportunities that an older population brings.
Jeanette also leads the Intergovernment Relations team for Health which provides strategic advice and support in negotiations on key funding and strategic policy arrangements with the Commonwealth Government.
Jeanette has worked as a clinician, service manager and Director of Primary Health, Ageing and Intermediate care services delivered in the community in the Southern Adelaide Local Health Network prior to joining the Department in 2013.
Beverly Lange, Executive Officer Elder Abuse Action Australia
A highly experienced consultant, senior executive and company director, Bev Lange is a recognised leader, coach, influencer, and innovator.
Her successes leading the Bobby Goldsmith Foundation; as Director of Communications and Major Events for Transport NSW; Chief Operating Officer for a private college and as a Director on the boards of the Centenary of Federation, ncoss, Sydney Gay and Lesbian Mardi Gras and Sydney Gay Games attest to her pedigree and commitment to community service and excellence.
Bev now splits her working life as a business coach and since July 2018 as the Executive Officer with Elder Abuse Action Australia.
As a consultant, Bev has assisted organisations with workplace productivity coaching; communication planning; governance; strategic development and general management.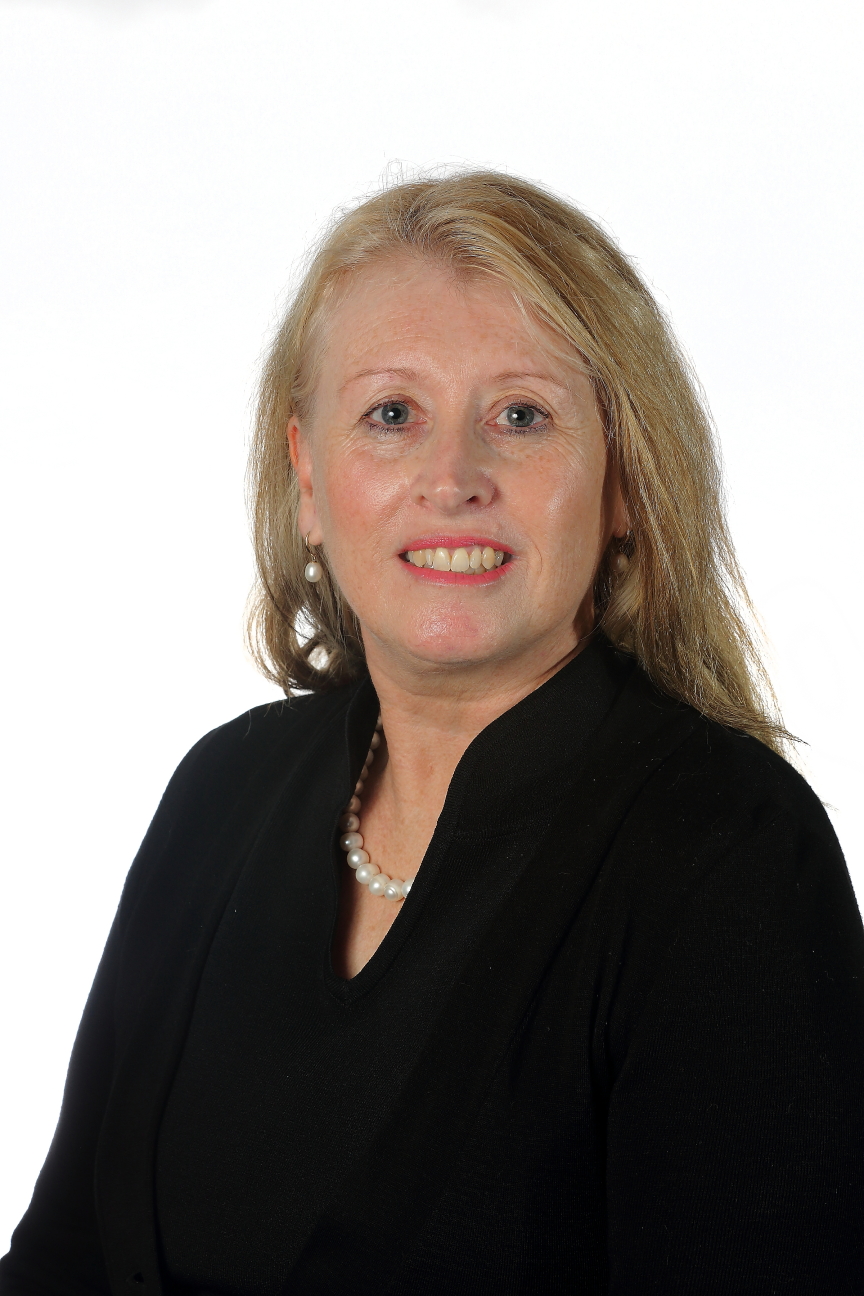 Carolanne Barkla, Chief Executive Aged Rights Advocacy Service
Carolanne became the Chief Executive of ARAS in April 2016 with responsibility for implementing the strategic direction of ARAS.
She brings to the role over 20 years' experience as a registered nurse, lawyer, executive, spanning health, aged care, legal, not-for-profit peak body, policy, sector development and social justice. Contributing to her multidisciplinary professional expertise, Carolanne has had experience working in rural and metropolitan environments in South Australia and New South Wales as well as with Culturally and Linguistically Diverse communities. She also has lived experience as a military family member and supporter of Veterans.
Carolanne has been recognised for her academic excellence for Elder Law, Comparative Aspects of Malaysian Law, and legal research into Compulsory Reporting in Aged Care. Carolanne has embraced opportunities to serve on state and national advisory committees collaborating with the purpose of improving the quality of life and care of older people. During the last ten years, Carolanne has also served on a number of not-for-profit Boards.
Carolanne is currently a Board member of Elder Abuse Action Australia (EAAA) Ltd; Chair of End of Life Directions for Aged Care (ELDAC) National Reference Group; Member of SA Health Adult Safeguarding Advisory Group and was appointed to the Aged Care Quality and Safety Commission Advisory Council in April 2019.
Carolanne holds a Bachelor of Laws and Legal Practice (Hons) Degree, Bachelor of Nursing and Diploma of Business Management (Aged Care).
Carolanne is also the recipient of the following prizes/scholarships:
Flinders University Law School Dean's Prize for Elder Law (2007),
Flinders University Law School Dean's Prize for Comparative Aspects of Malaysian Law (2006), &
Perpetual/ASF AICD Not for Profit Board Scholarship (2012).
Carolanne is a Registered Nurse and is also admitted to the Supreme Court of South Australia as a Solicitor & Barrister
In her spare time, Carolanne enjoys her garden and loves making jams for her family and friends!
Detective Chief Inspector Richard Lambert, SAPOL
Richard Lambert is a Detective Chief Inspector with the South Australia Police (SAPOL) and is currently attached to the recently established Public Protection Branch. Since joining SAPOL in 1982, he has focussed on a career in Criminal Investigation having been posted to local CIB's and other specialist investigative areas within SAPOL.
He has progressed to management level and is currently the manager of Special Crime Investigation Section of the Public Protection Branch.
Andrew Haszard, Head of Operations Dementia Centre HammondCare
Andrew Haszard, Head of Operations Dementia Centre, HammondCare and Registered Nurse joined HammondCare community care team in 2014. Previous experience included managing a group home for young men living with an acquired brain injury. With HammondCare Andrew has managed Home Care Packages and experienced both the impact of transitioning to a consumer-directed care environment in 2015 and the Home Care Package reforms in 2017. As Head of Operations for The Dementia Centre, Andrew oversees the national delivery of Dementia Support Australia (DSA) an amalgamation of the Dementia Behaviour Management Advisory Service (DBMAS) and Severe Behaviour Response Teams (SBRT) programs. Always taking a person-centered approach to care, Andrew focuses on dignity, choice and developing partnerships in care between family, staff and clients. "It's people's right to be heard, to have a choice, and to have control. We must acknowledge this and effectively managing risk rather than eliminating it."
Elly Nitschke, Manager Dispute Resolution Service The Office of Public Advocate
Elly Nitschke is the Manager of the Public Advocate Dispute Resolution Service which is authorised to resolve conflicts that arise from an Advance Care Directive or a health matter under the Consent to Medical Treatment and Palliative Care Act 1995. Elly has a Bachelor of Social Work and a Masters in Conflict Management.
Elly joined the Office of the Public Advocate 14 years ago and since then has held the positions as Senior Advocate Guardian and Senior Project Officer for the Vulnerable Adults Project and the Advance Care Directives Project before taking up her current position.
Elly is a passionate advocate for the prevention of abuse to our older citizens and has been a member of the Alliance for the Prevention of Elder Abuse since it was formed 20 years ago.
Gabrielle Canny, Director Legal Services Commission
Gabrielle Canny is the Director and CEO of the largest and busiest legal practice in SA - the Legal Services Commission. Many of you may know it simply as legal aid.
The Commission has a $45million budget and about 200 staff – including more than 100 legal practitioners. Last year it provided 135,000 legal assistance services to its clients.
As a lawyer and manager, Gabrielle has worked in legal organisations for more than 25 years, including senior management and policy roles in private practice and government bodies.
Gabrielle has worked with the most disenfranchised members of our community, constantly balancing the needs of clients within the constraints of government funding. Her passion is ensuring access to the law for all South Australians through an accessible, efficient and effective legal aid system.
Detective Chief Inspector Ian Humby, SAPOL
Ian Humby is the Officer in Charge of SAPOL's Family and Domestic Violence Section whose responsibility includes managing SAPOLs response to Elder Abuse. Within a career spanning 40 years, Ian has an extensive detective and managerial experience at metropolitan and country locations and up until recently was the operations inspector at the Far North Police Local Service Area whose area included Port Augusta, Coober Pedy, Roxby Downs and the Anangu Pitjantjatjara Yankunkytjatjara (APY) Lands.
Contact
Aged Rights Advocacy Service Inc.